Welcome to Our "Monthly Art Challenge"
The Art Factory of White Mills "Monthly Art Challenge" is a FREE, once-a-month challenge designed to celebrate our inner creativity! The goal is to join a group of like-minded art lovers who have a desire to share their own unique artistic styles with others.  Each monthly challenge will provide a reference photo which should be used as just that, a reference.  How you interpret the sample is entirely up to you!  This month's theme is "NE-PA Farmland."
At the beginning of each month, we will post the challenge reference photo to be used as your inspiration.  Create your masterpiece with whatever you like – crayons, markers, acrylic paint, pencil, charcoal, oil paint, pastels – – you name it!  Create your piece on canvas, paper, wood, glass, or anything else. 
Once you have completed your work, please email us at:  info@theartfactoryofwhitemills.com ,and  include your first name, medium, and size of the piece, and attach a photo of work.  
At the end of each month, we will showcase all of the contributions submitted during the month on our featured "Monthly Art Challenge" page. To have your artwork included, it must be received by the 20th of the month and include:  your first name, medium, and size of the piece.  One submission per person, please!
Joining in "Our Monthly Art Challenge" is a fun way to celebrate everyone's unique artistic style!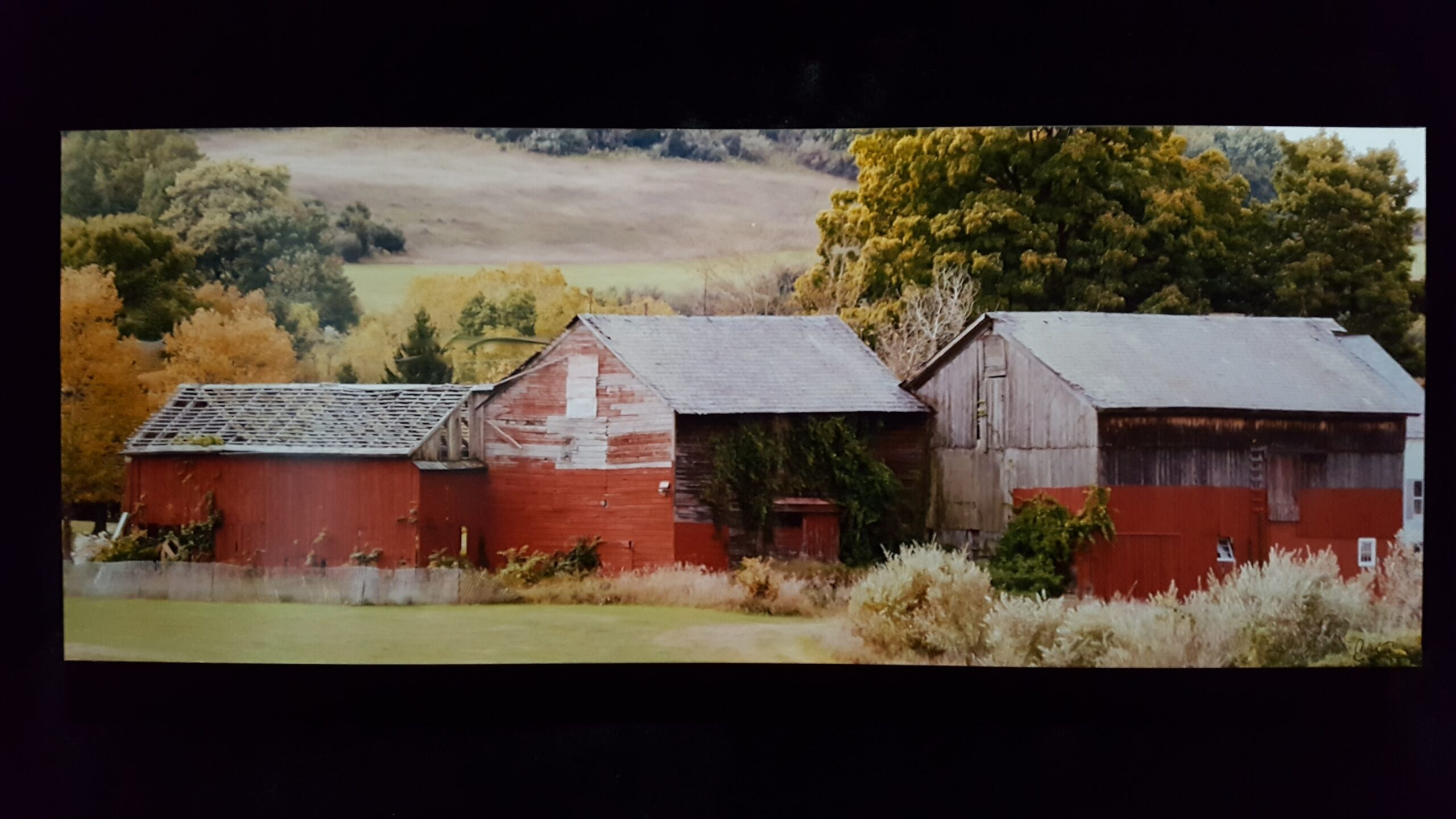 March's "art challenge" is "NE-PA – Farmland".  Select whatever media you enjoy dabbling in.  There is no need to try to replicate our selected image.  Let your imagination soar!  This is a no judgment challenge…  It's just for fun!  All entries will be posted on our website.  
Our sample image is a photograph taken by Edna Gonzalez-Rothenberg.  It measures 8×20 and is available for sale at The Art Factory of White Mills for $70.00. 
Relax, have some fun and create!