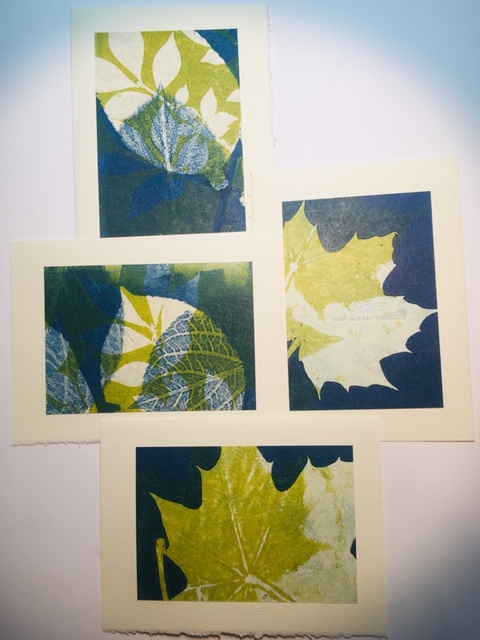 "Printmaking" Workshop with Carol Mainardi
Date and Time
11/19/2020 2:00 PM
11/19/2020 4:00 PM
Booking Starts
10/04/2020 12:00 PM
Booking Ends
11/18/2020 12:00 PM
More Information
Note
Following COVID guidelines, we are limiting the number of students that we enroll for each class, socially spreading out and requiring that masks be worn.nnPlease arrive on-time for this session. Thank you!
Event Details
Using Geli printing, Akua color inks, pre-cut printmaking paper and a variety of botanical materials, artists, Carol Mainardi will lead a mono-print workshop, "Printing with Botanicals".
All skill levels are welcome.
Take home note cards, bookmarks, etc, created by you!
The fee is $40.00 (all materials included).
Preregistration is required @TheArtFactoryofWhiteMills.com
Please include your cell # and email address on the application.
There are no cancellations or refunds, unless we need to cancel the class.
Contact
Phone: 570 251-1181
E-Mail Address: info@theartfactoryofwhitemills.com
Mailing Address: The Art Factory of White Mills, PO Box 324, White Mills, PA 18473
Physical Address: The Art Factory of White Mills, 736 Texas Palmyra Highway (Route 6), White Mills, PA 18473
Hours
January – April: Open 10–4:00, Closed Wednesdays
---
May–December: Open 10–5:00, Open Daily