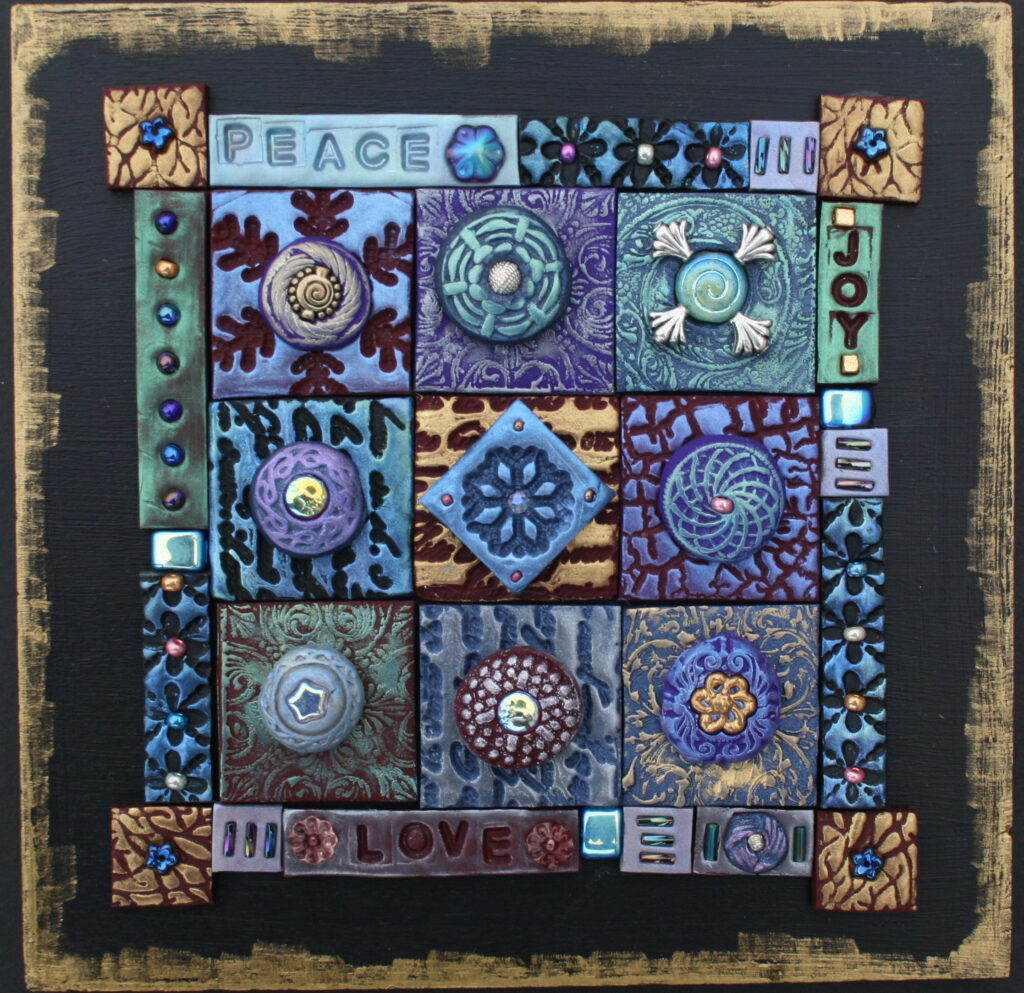 "Mixed Media" Workshop with Claude Larson
Date and Time
11/01/2020 10:30 AM
11/01/2020 12:30 PM
Booking Starts
10/04/2020 12:00 PM
Booking Ends
10/31/2020 12:00 PM
More Information
Note
Following COVID guidelines, we are limiting the number of students that we enroll for each class, socially spreading out and requiring that masks be worn.nnPlease arrive on-time for this session. Thank you!
Event Details
Using polymer clay, birch boards, pigment powders, beads and findings and so much more,  you will create your own individual and unique "mixed media" tiles.
This class is taught by multi-talented artist, Claude Larson.
You will take simple steps that produce dramatic results for intuitive collage!
Come join the fun!  All skill levels are welcome!
The fee is $45.00 (all materials included).
Preregistration is required @TheArtFactoryofWhiteMills.com
Please include your cell # and email address on the application.
There are no cancellations or refunds, unless we need to cancel the class.
Contact
Phone: 570 251-1181
E-Mail Address: info@theartfactoryofwhitemills.com
Mailing Address: The Art Factory of White Mills, PO Box 324, White Mills, PA 18473
Physical Address: The Art Factory of White Mills, 736 Texas Palmyra Highway (Route 6), White Mills, PA 18473
Hours
January – April: Open 10–4:00, Closed Wednesdays
---
May–December: Open 10–5:00, Open Daily